Microsoft Flow is an Office 365 service that allows you to create automated workflows between your favorite apps and services to get notifications, synchronize files, collect data, and more.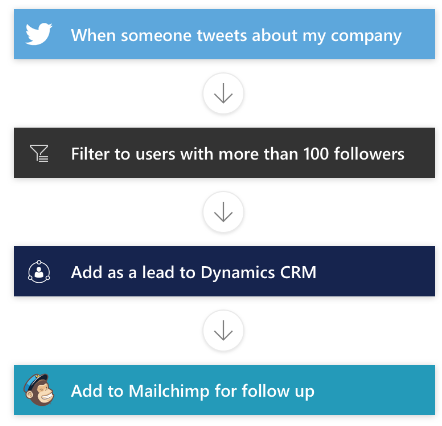 For example, you can add popular Twitter followers who are talking about your company as a lead in Dynamics CRM, and then send a follow-up email.
What You Can Do with Microsoft Flow
Instantly reply to critical notifications or e-mails
Notify the whole team when a work item is updated
Find, track, and follow new leads
 
Creating and Managing a Flow
You can use the web application or mobile application to create and manage a flow. Regardless of the platform you choose, defining problems, synchronizing data, and much more can easily be done on Flow:
Open and close flows from any location
See if a flow fails
Review detailed run history reports
View and filter runtimes by notification type
Templates 
To view the templates on Microsoft Flow, you need to log in with your username and password at login.microsoftonline.com. When you log into the Flow page, you will see a few templates that you can use immediately when you click the Templates link.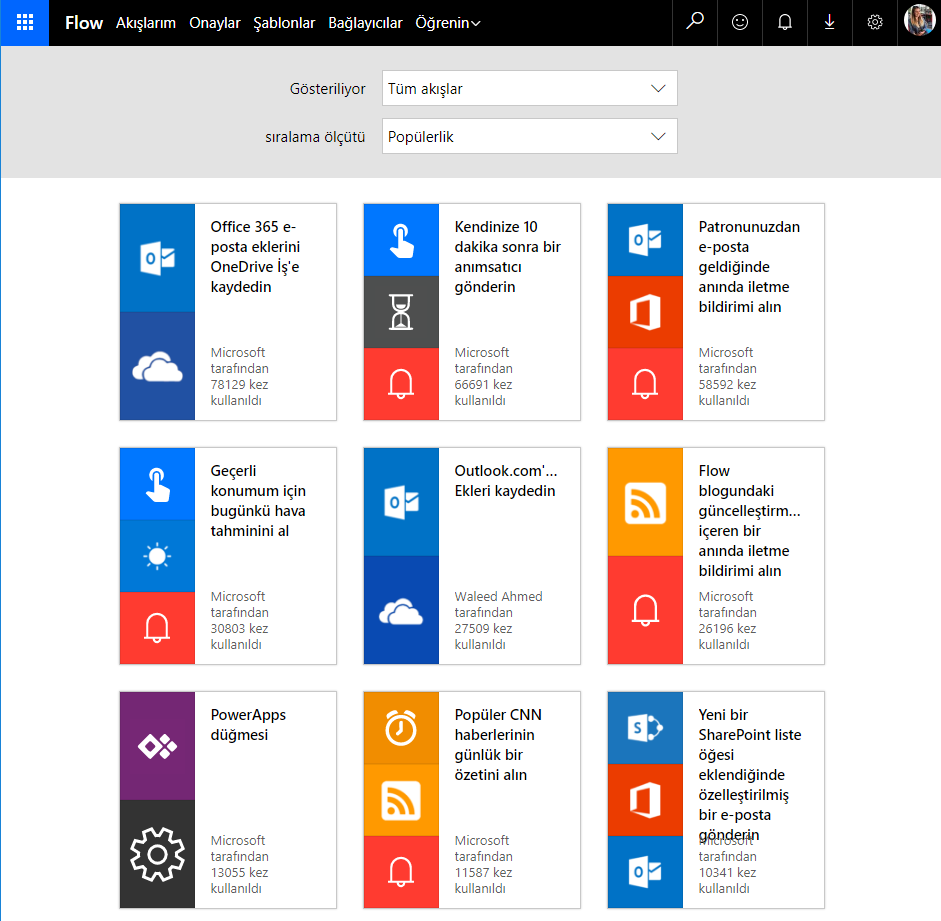 Each template is designed for a specific purpose, such as receiving notifications when an event occurs or copying a new file from one service to another. You only need to configure templates that are ready for use to add them to your account.

To do this, click on Use this template, sign into the required services, and then complete the forms shown.
Creating a Flow from Scratch
If you cannot find the template you want, you can create a flow from scratch. When you create a flow from scratch, you can create your flow by starting from a blank canvas and add services, triggers, and actions.
When you click on the My Flows link on your Flow page, you can start a new flow by clicking the + on the right side.
Building Blocks of a Flow
Regardless of whether you use a template or create flows from scratch, all your flows have building blocks that work together in certain ways and resemble flow charts.