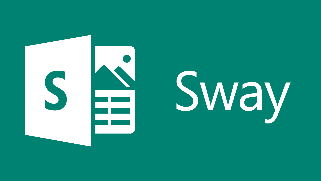 Sway is a new Office 365 application designed to make presentations. It helps you quickly and easily create your designs via a web browser or mobile devices using texts, documents, videos, maps, and more.
The first thing you need to do to create a sway is click Create New on the My Sways page.
 

Content stream is the area where content is added and edited. You can click on the Title Your Sway area shown on the first card and write a description about your sway.

You can add text, pictures, videos, etc. on your content from the cards area on the left.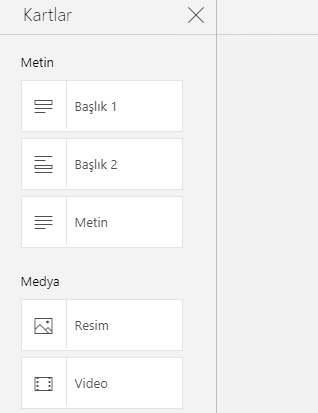 You can select a photo for your sway and enrich the content by clicking Background in the Content stream field.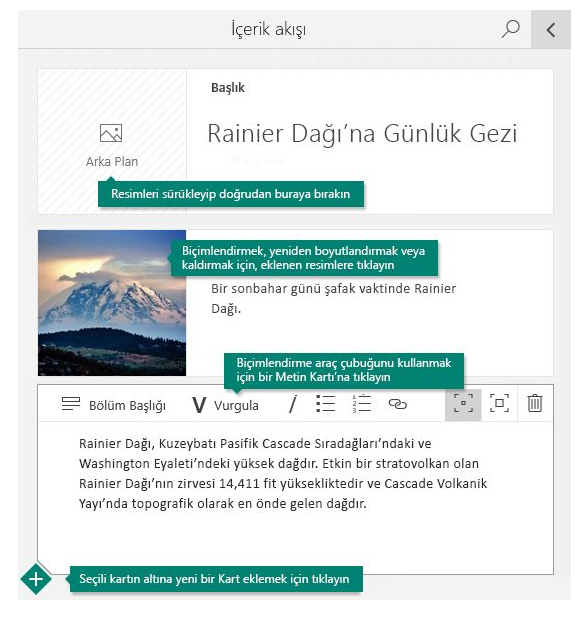 With the Search Resources field, you can find any file on the device you are using or integrated applications and add it to your content. To do this, click on the Add option in the menu bar and select the preferred resource.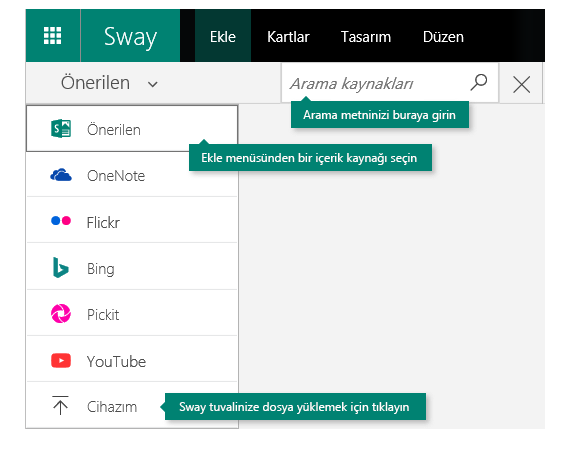 From the Preview section in the upper right, you can see how your work will look when you decide to share it by previewing your Sway canvas.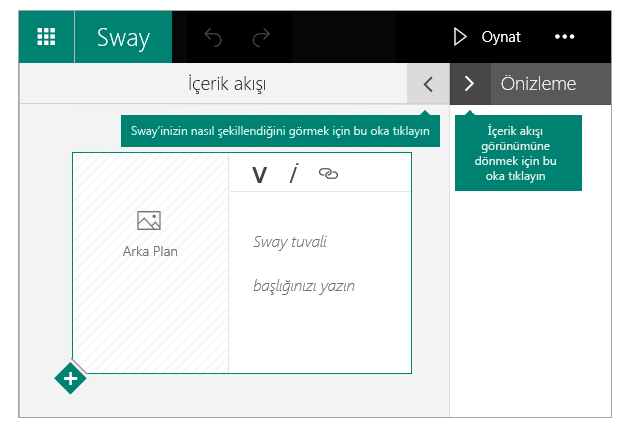 You can choose whichever theme you like with the Design option in the menu bar to choose the design of your Sway. Click on the Remix! Button to for a random theme on any Sway canvas. You can follow a specific section of a theme that has been applied with Customize.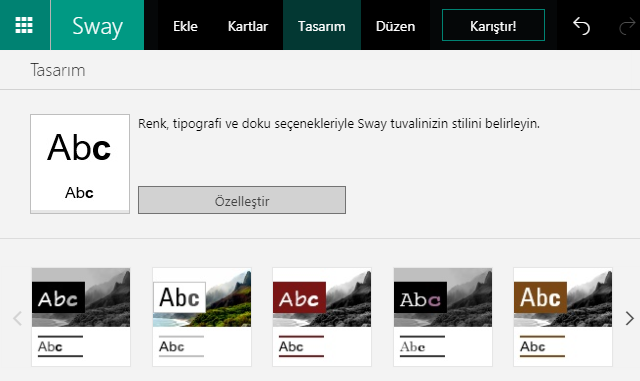 Sway works on all mobile devices on all platforms. To share your canvas, click Share, then choose how you would like to share. It is sufficient to send the link of the presentation you have prepared to the relevant person.