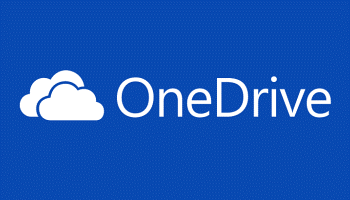 OneDrive, a product of Office 365, is an online storage system on which you can store, share and synchronize your job files. With OneDrive for Business, you can update and share your files from any device. You can work on Office documents at the same time with your colleagues.
Storage of Your Work Documents and Related Files
You have 1 TB of cloud storage on OneDrive for Business.
Any files you store on OneDrive for Business are private unless you decide to share them. For example, you can share a file with everyone in your organization by adding it to the Shared with Everyone folder.
You can share files with colleagues you work together with on a project.
If you are logged onto Office 365, you can share files with external partners, depending on your organization's permissions.
To access the OneDrive for Business application, you need to log in with your username and password at login.microsoftonline.com and select OneDrive from the drop-down list.
Synchronize Your Computer with OneDrive for Business
To sync your OneDrive for Business, click on Synchronize at the top of the page after signing in.


You will need to open the OneDrive for Business application and follow the necessary steps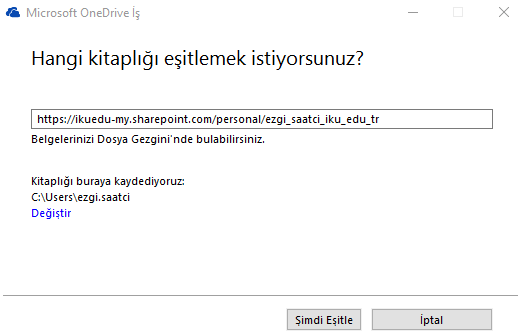 The Difference Between OneDrive for Business and OneDrive
There are differences between the OneDrive storage service and the OneDrive for Business storage service provided by Microsoft.
OneDrive is an online storage platform that you obtain access to via a Microsoft account or Outlook. With OneDrive, you can store documents, photos and other files in the cloud, share them with your friends, and collaborate on content. How you use your space is at your disposal.
OneDrive for Business is an online storage platform for business use. OneDrive for Business is managed by your organization and allows you to share and collaborate on work documents with your colleagues. The site administrators in your organization control what you can do in the library.
Copying Files Between Your Personal OneDrive and OneDrive Business
1.   Both OneDrives must be synchronized on your computer. 
2.    Open both folders on your computer and copy the files from one folder to another..
3.    Resynch both folders with OneDrive.
In the Files field on the OneDrive for Business homepage, you can upload files using the Upload option, and you can delete, rename, or perform any action on the existing file from the "..." field that appears on the page.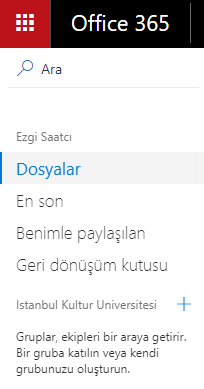 You can view your documents in the Files field on the left side of the homepage; you can access the files shared with you from Shared with Me field; you can access the files you deleted from the Recycle Bin
With the Search option you can quickly access all your files.